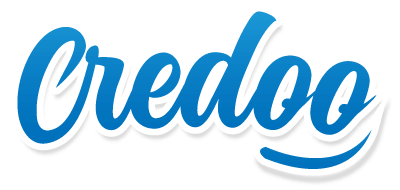 Credoo Media Marketing Services
Drive More To Your Business. More Traffic, Leads and Sales
Call: (770) 859-1708
It Takes Time & Expertise To Market Your Business Right.
Do you have enough time to learn it all?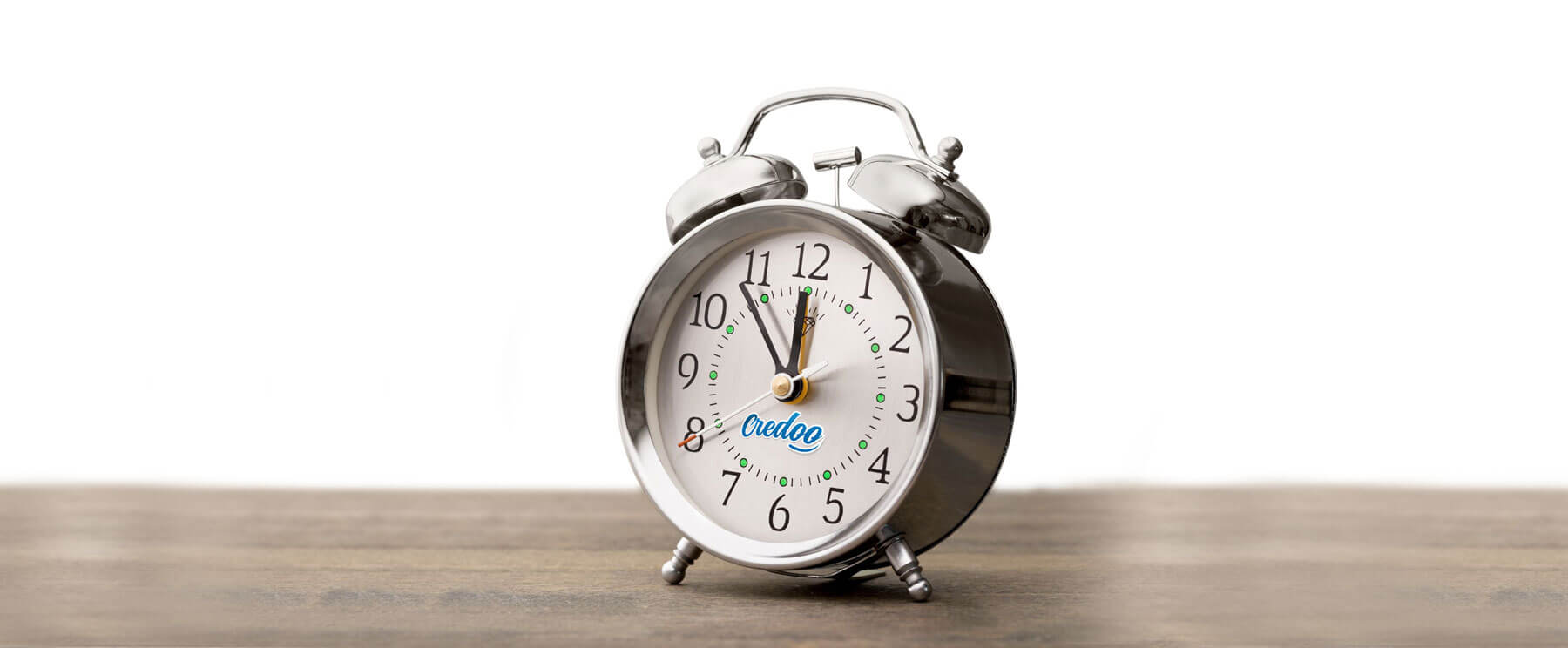 Some Of Credoo Media's Marketing Services
Brand Design
Branding is the process used to create an image, name and reputation for your business. This includes logos, brochures and other print and digital media.
Learn More
"Design is the silent ambassador of your brand." Paul Rand
What Is Great Branding?
All great branding design has at least one thing in common: great design instantly communicates a strong brand message.
Whether it is a subtle message like the hidden FedEx arrow (ask, we'll tell you at our meeting); or whether great and bold design choices like the move Apple and Google made to "flatten" all the icons and graphics they have all over their brands. Any way you look at it, successful branding share's your core values to your customer, even if they aren't paying strict attention.
How Does Credoo Brand You?
Although simple to explain, proper execution of good branding takes a little more work. We need to get to know who your customer is so that we can send a message to them. We need to know who you are, to make sure we are sending the right message, and we need to know where you are branded already so we don't send confusing or conflicting messages and they are in the right place! (for instance, we won't create Facebook branding if you are already prevalent on that platform, etc.)
Good branding starts with a good, professional logo. Then it carries on through the general design and places it is needed.
Explore Logo Design >
Explore Web (Online) Marketing
SEO: SEARCH ENGINE OPTIMIZATION
This is the process of raising your organic web ranking; in other words, without paying for an ad.
Learn More
Getting yourself to the top of a SERP (Search Engine Results Page) takes know-how and tedious work.
Why is SEO important?
Of all the marketing actions online that you can take, SEO has to be at the top. The reason? because if Google can't find you, no one can find you. Optimizing your website so that it is not only good for your customers to read, but is easy for a googlebot to make sense of will ensure that your website will be found and presented in the search results.
What do you need to do to SEO yourself?
SEO comes down to a few things:
On-Page SEO. Make sure your page format is written properly, engaging and full of original and relevant content.
Site-wide SEO. Does your site have a proper and searchable title? Are the SERP bots able to read the site? Are your images, sounds, video and other rich media properly attributed?
Are you there? Is your company found more places than your own little site? Are these citations accurate?
Backlinks. You need to be linked to from across the web so that Google recognizes your relevance.
Social Media and More. After doing these key things, make sure your site is timely, updated, relevant, linked to other social sites and that you are somewhat active there, too.
Learn More about SEO
Learn more about SEM
Explore Credoo Media's Citations
Strategy Consulting
When you get stuck doing this on your own, we can help you through the mire and teach your team proper techniques fro marketing your business.
Learn More
Whether you need to make a decision on what type of marketing to implement, need training on sales techniques or marketing practices or even just need to know if your product will be a hit or not, Credoo Media is here to help.
We'll send a consultant to your place of business to observe and get an idea of what you are trying to accomplish and will present options to achieve those goals.
Types of consulting
Since we can't consult for every single business practice, here are the things we focus on. If you have a different need, please talk to us. We have a lot of connections and alliances that can help you achieve your dreams.
Offline Marketing
Online Marketing
Business Management
Sales Best-Practices
Production Stream Management
Efficiency Processes
WEBSITE DEVELOPMENT
We design websites from 1-page funnel drivers to whole multi-page educational sites. We also write them, if desired. (See copy writing.)
Learn More
Don't live in a world of ugly web design. Your business is better than that. Credoo Media has design in its DNA and the digital design world lives on the website.
We design and build websites that are easy to use and customized toward your business. Even if you choose to use our marketing sites (we own the site on your behalf, so they are inexpensive to lease), you will receive great web design that showcases your business.
All of our websites are built on a solid SEO framework as well. We'll make sure these sites are positively ready for you to take the lead in getting them promoted properly. Or, if your desire, Credoo Media will take of=ver the marketing and promotion to get your name well-known in your community.
Explore Web Design or Web Marketing
Explore SEO
Explore Graphic Design
SEM: SEARCH ENGINE MARKETING
Writing an ad for Google, Bing, Facebook, or even Yelp or other search engines.
Learn More
Is SEM the same as SEO?
The primary difference here is how much you pay. Although good SEO practices help in SEM (Search Engine Marketing), the primary difference is in how you get your message out.
Think of it this way, which costs more, advertising or word of mouth? Advertising does, even though you use similar principles in ads as you do in every day business practices that help your business get know via word of mouth. (By the way, word of mouth advertising is NOT free. You still have to put in the hours and best practices that actually cost you in terms of time as well as money, the costs just aren't as visible.)
What is SEM?
Using platforms like Google Ads, Bing Ads, or even Yelp are all parts of SEM. It takes time and expertise to craft the right message and pair it with the right market. Then you need to go through and make sure your ads are following best practices to keep them as low cost as possible.
We take care of all that for you!
Learn more about SEM
Learn about SEO
Reputation Management
Collect and post reviews from all sorts of sources. We can help with responding to bad reviews, too, and make them turn into a better situation.
Learn More
"Your reputation is the only thing that you can't buy for your business."
How does Reputation Management work?
When people research products and services on the internet, the ratings that other people give these businesses affect their buying patterns. This simply means if you have a better rating, you are likely to get more and better sales because of it/
Credoo Media helps you buy giving you the tools you need to reach out and gather these testimonials and reviews better and publish them in appropriate places. We also train you on how to deal with bad experiences and finally we help you gather the reviews into one place for people to read.
Read our Reviews
Learn more about Reputation Management
Copy Writing
This is the process of creating the words for your ads, website or other assets.
Learn More
What is Copy Writing?
Crafting the written word on your website, your brochures and other information paraphernalia, or even articles for a newsletter requires attention to detail and a knack for connecting with your audience, whomever they may be. Credoo Media will do this for you, with your input and collaboration. This will save you time and money from hiring an in-house writer to do, or even more intrusive, doing it yourself.
SOCIAL MEDIA MANAGEMENT
This is the work of making sure you are listed, findable and properly represented on social media platforms like Facebook, Instagram, Yelp and others.
Learn More
Do you know how to properly promote yourself via social media and all the platforms that are out there? Can you successfully run Facebook ads, a Yelp campaign or navigate Houzz, Kudzu or any of the other many social sites that exist to get your business noticed?
What is Social Media Marketing?
These days people want to talk to their friends, colleagues and other people who have used your services before they hire you. This is why it is critical that your customer service skills are great and that you have presence all over the place online. By developing a great presence, you can be sure to stay in front of your customers and get in front of others to gain new clientele.
Credoo Media can create, maintain and promulgate your brand and social media accounts to people in your community looking for your type of business right now.
For instance, "Like" Credoo Media on Facebook!
Citation Management
There are many places for your information to be found online. Credoo Media manages these citations keeping them accurate and easy on you.
Learn More
"You need to be everywhere, or you are nowhere."
What's a citation?
There are hundreds and thousands of websites that have information about businesses all over the world. Here in the United States, there are some 100+ that Credoo has Identified as being relevant for all businesses and for any given type of business, potentially dozens more.
Why are citations important?
Each listing gives more credence and authority to your business in the eyes of Google, Bing and other search engines. When you have more authority, you rank better. The better you rank, the more people see you.
That, if properly followed up on, will bring in more leads to your business!
Explore Credoo Media's Citations
Graphic Design
Whether you need business cards or you want us to lay out a book for you, you got it! We are a full-service design house and can get you anything you need.
Learn More
Design Your Image™
This has been the credo of Credoo for a decade. Our job is simply to help your brand, your company, succeed in the market you are in. Part of that is through proper and beautiful graphic design. Whether you need a brochure, a landing page or a banner ad, we are here to help you get an edge.
Explore Logo Design
Explore Graphic Design
PAY PER CALL MARKETING
You don't have to pay for little or no results, instead our pay per call platform is designed to generate leads via phone calls for you, and you only pay for those leads!
Learn More
"We are past the age of paying for clicks… let's pay for actual leads instead!"
What is PPCall?
For almost 2 decades (since October 23, 2000), people have been paying Google to advertise their business. Sometimes it is complicated so they hire a marketing team to manage the online advertising world. Regardless of which route is taken, you pay each time someone clicks on the ad link.
We at Credoo think that's just fine, but wouldn't you rather pay for things that are a little more concrete, like actual leads your business gets? That's what we do.
When people call your business through the call tracking system we have set up, that is a lead. We charge for that so you don't have to get bogged down by all the minutiae.
Explore Pay Per Call Marketing
EMAIL MARKETING
Create and use an email list properly by having Credoo manage your email marketing campaigns.
Let's get started.
Credoo is easy to reach. Just call or write!
Don't let marketing be
overwhelming

.

Now you have a marketing agency at your back.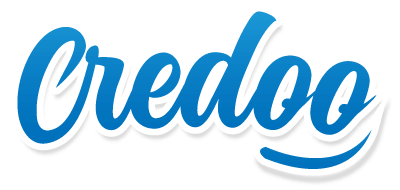 <iframe class="ctm-call-widget" src="https://credoo.calltrackingapp.com/form_reactors/FRT472ABB2C5B9B141A65B0D69500A682DC99A8BB84201E252C" style="width:100%;height:367px;border:none"></iframe><!-- [et_pb_line_break_holder] --><script defer async src="https://dwklcmio8m2n2.cloudfront.net/assets/form_reactors.js"></script>