Take a different approach to marketing your business.
We center our marketing mechanics around your customers.
Credoo Media asks: What do they want, need or look for?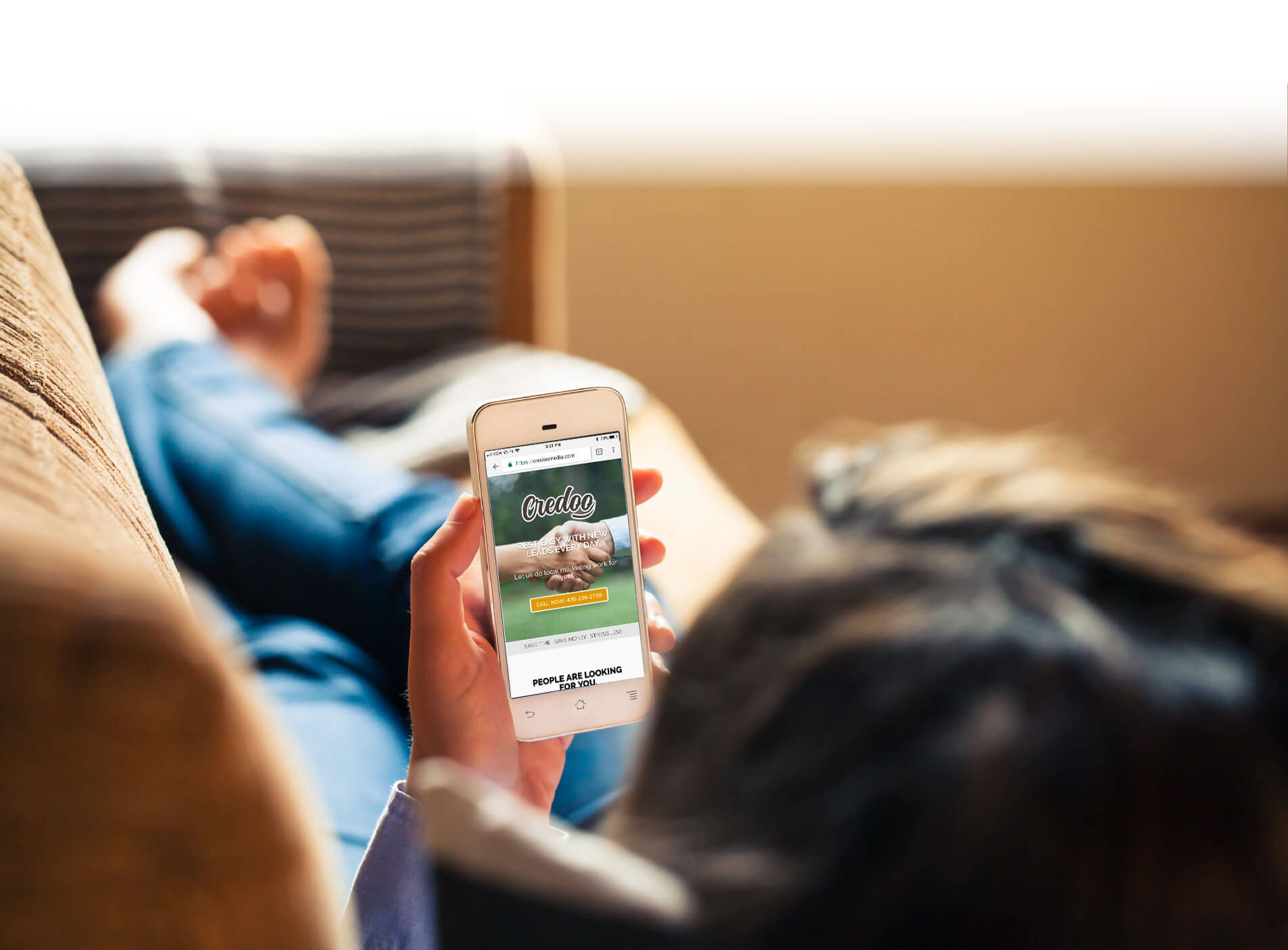 Credoo Media History
Credoo Media has been around for a while, learning, teaching, growing and producing many leads for customers all over the United States.
Learn More
Ben Towers established Credoo Media in 2015 after deciding to merge his graphic design firm (Designed Company) with his business partner's idea for a firm that specialized in "credible marketing." As we discussed naming the new company, several names came to mind, including Credible Marketing Company, Credibility, and others.
We ended up with Credoo, because we liked the sound and the memorableness of the name. Since I come from a graphic design background (I get into my history of both graphic design and marketing in the next tab) I created the new logo, website and business cards.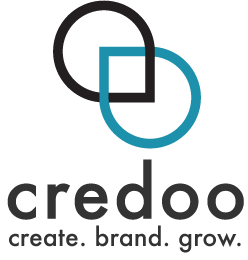 The interlinking design indicated what our brand was trying to do: tie together a fantastic marketing team with a fantastic business. We did this for a few months and then went in new directions. We maintained the business and took on clients here and there, but we each decided to focus on new things.
When I moved to Atlanta, I joined another firm to continue practicing marketing local businesses online. I helped grow the company from 9 clients to about 80 (not including turnover). At the end of two years, I had learned all I could (sort of… marketing is a continuous-learning business) and took over and rebooted Credoo Media.
Now we have a new brand: logo and look; new skills; and a new outlook. But we still treat each customer with loyalty, respect and we look for the best ways to help you succeed.
The Owner's History
Ben Towers started out as a graphic designer, specializing in logo design. In fact, he still does a lot of print and digital media design for a lot of clients.
Learn More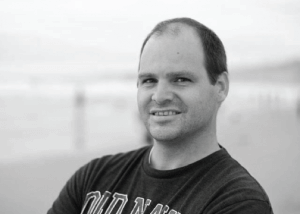 This is me, Benjamin Towers.  I went to school attending the University of Utah to get an engineering degree. However, years later I discovered a love for graphic design, creating unique and sometimes abstract pieces for class.
I graduated at the top of my class from Stevens-Henager College in 2010. I have also attended Western Governor's University studying business management. This degree continues to help me understand marketing and business principles today.
My marketing experience started when I was 19. I travelled overseas on a church mission to teach people about Jesus Christ and my church. After I got home, I took my experience of contacting, connecting and helping people to the next level by doing door-to-door marketing for a window and siding company. I did this for 6 years, earning accolades and achieving very good results. I still hold several marketing records there.
In time, I decided that I wanted to try a different way of marketing. I was approached to lead the marketing efforts (among other things) for a small company that sold fire hydrants, parts and finished ductile piping. In time, I became a general manager of the company, I helped to double the income of this company and make it more profitable, too. It was prepared for a sale to another company and I determined to try my hand at other marketing & sales efforts.
I sold everything during the next 3 years from TV and internet subscriptions to solar panels for houses. In fact, I moved to California to do the latter and that is where I met Axel. We collaborated marketing and design for a small (in number of employees) firm that purchased, fixed and sold mortgages. Several hundred million dollars worth.
This opened up the opportunity to develop a convention-style marketing system with a team collaboration which promoted the company and brought new prospects in the door. I loved it because I was really able to sharpen my design skills in a high-pressure, high-visibility environment.
When the project was over, I went on designing for different local firms. Brochures, flyers, business cards and logos primarily. At this time, Axel & I decided to found Credoo Media, LLC as a full-on collaborative company to gather new clients to help establish them in their niche industries.
We still had personal interests, though. He was and remains very interested in the real estate industry. I was more bent toward marketing as a whole. So when the opportunity came to hone my skills marketing for local, rather than national, brands and businesses, I took it.
In time, I created my own company, and with Axel's blessing, called it Credoo Media again. Now I am concentrating on making this company a premier boutique marketing company where local businesses like to come because their ROI is so good!
We Are Different
Credoo Media gets results, of course, but that isn't what sets us apart. Instead, we collaborate with you, take ownership of our marketing for you, and teach you how to do it, too!
Learn More
So much of marketing is misunderstood. Because of this lack of know-how, many marketing companies can take advantage of your business by promising astronomical results, but then never deliver, hide what they are doing and are rather opaque when it comes to methodology.
Credoo Media takes a different approach. We want to create a relationship that lasts. To do this, we are as transparent as you need us to be. From reporting to teaching and consulting, we'll help you succeed every step of the way by giving you the tools and knowledge to market your business successfully.
Or, as most of our clients choose, we will do all the marketing in your behalf and report the actions we take so you are in the loop. It's really in your hands.
Marketing might be overwhelming.
We will help you every step of the way…
…or do it all for you!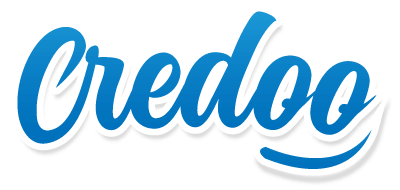 Let's get started.
Credoo is easy to reach. Just call or write!